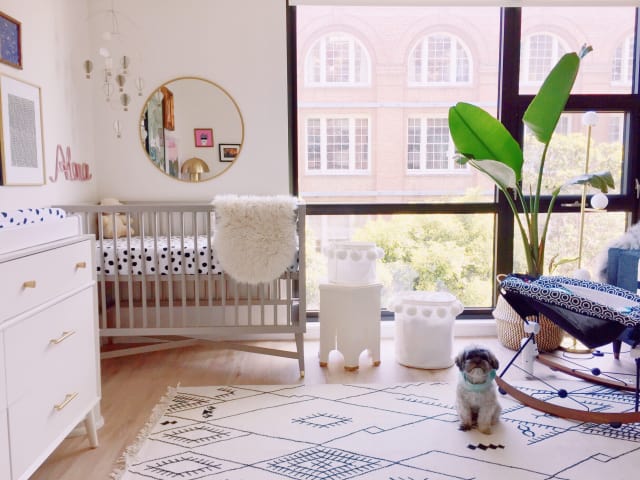 Name: Neda Bajwa, my husband, Amir, our dog, Kiko, and our baby girl, Alaia
Location: San Francisco, California
Size: 750 square feet
Years lived in: 1 year, renting
Our home design combines mid-century mod, Moroccan, tropical, and glam all in one. It is a combination of black, white, marble, and brass touches throughout. You'll notice pops of color such as emerald that tie into our tropical living plants brought all the way from our last L.A. home. Each piece is budget-friendly but tasteful, combining global touches from our travels around the world. Our small space is proof that design and creativity can make even a one-bedroom apartment feel like a photo-worthy dream home.
Powered by WPeMatico