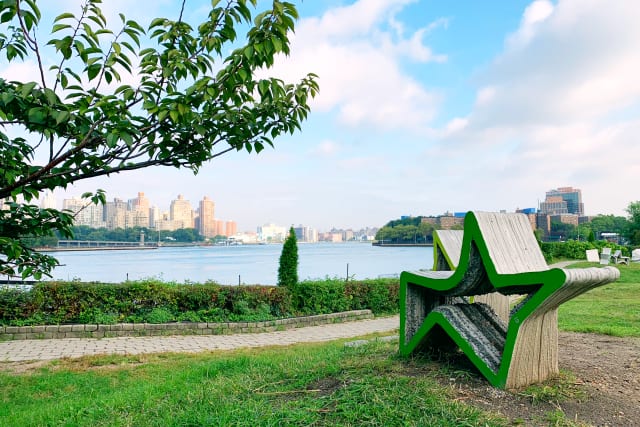 You're more likely to see someone in Paris sporting a "Brooklyn" tee than a "Queens" one, but despite that (or maybe because of it), Queens' greatest neighborhoods are among New York City's most appealing right now (especially since Amazon's HQ2 is moving in soon). Hop on an uptown N or W, and you'll soon find yourself in one of them: Astoria, the colorful and unselfconscious neighborhood that stands across the East River from Manhattan's Upper East Side.
Occasionally—and almost accidentally—hip, Astoria is one of those New York City neighborhoods that really feels lived in—no mean feat in a city where living anywhere is more often than not an economic stretch. That's not to say that this old Greek neighborhood hasn't been transformed by waves of Broadway actors and yuppies, but there's plenty of authenticity left beneath the elevated subway tracks and on thoroughfares like Ditmars Boulevard, 30th Avenue, and Broadway. Astoria has a relatively high and diverse homeownership rate, which has limited gentrification for now. And there is a large and diverse immigrant population that mixes with the domestic arrivals—in fact, there are more languages spoken in Queens than anywhere else in the world. We've seen plenty of new luxury buildings pop up here in the past decade, but most of the neighborhood landmarks have so far survived it all.
Here's looking at a few of them, old and new, with a help of Bridget Mallon, fellow Astoria resident and Apartment Therapy's design editor. Here, she takes you around a tour of our neighborhood in the third episode of "Zip Code," a new series exploring the best of everything in our favorite neighborhoods—whether you live there, move there, or just want to visit.
Watch the third episode of Zip Code:
Powered by WPeMatico